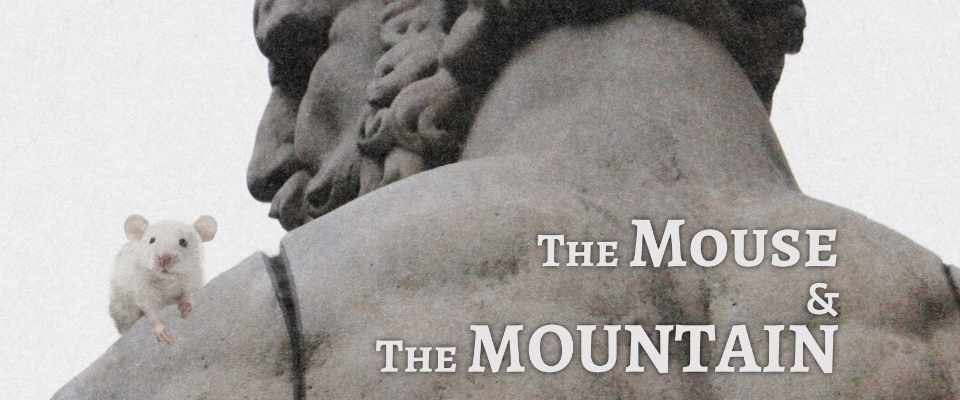 The Mouse and the Mountain
A downloadable supplement
Two new pilot playbooks for the Beam Saber roleplaying game
---
The War encompasses everyone - soldiers, spies, commanders, heroes, doctors and diplomats. Most of these people take it as it comes. Not you. You've got a perspective like no one else. That makes you different. That makes you dangerous.
The Mouse and the Mountain started from this genre-busting question: a brave, bold quest that no one had, hitherfore, been brave enough to ask:
"What if a mech was very small?"
The principle of thesis and antithesis mandates that we must therefore consider the alternative possibility:
"What if a mech was very big?"
The Mouse and the Mountain is the synthesis of these ideas: two playbooks, based around the fundamental assumption that these pilots are piloting mechs that operate on different scales than everyone else on the battlefield.
The Mouse is a small, scrappy, hopeful pilot with a knack for getting into hard-to-reach places, sabotaging enemy resources, and making themselves scarce before things get bad. They're perfect for a brave, heartfelt pilot who wants to help without being a frontline fighter.
The Mountain is a icon of the battlefield: a stalwart, aloof pilot who commands a vehicle unlike any other. Their towering Vehicle inspires fear and awe in allies and enemies, and serves as a centerpiece for any battle they choose to be a part of. A champion at defense and protecting valuable assets, the Mountain is perfect for pilots who want to struggle with being devoted but disconnected from the ground forces of the War.
---
Published using the Beam Saber Supply Drop License. Beam Saber is developed and authored by Austin Ramsay.

Purchase
In order to download this supplement you must purchase it at or above the minimum price of $5 USD. You will get access to the following files:
The_Mouse_and_the_Mountain.pdf
16 MB
Exclusive content
Support this supplement at or above a special price point to receive something exclusive.
Community Copies
Community copies are free to claim on an honor-system basis to those who cannot afford the game at its listed price.
If you've taken a community copy from the pool, consider taking a moment to leave a positive review, comment, or five-star rating to help boost the game's visibility!